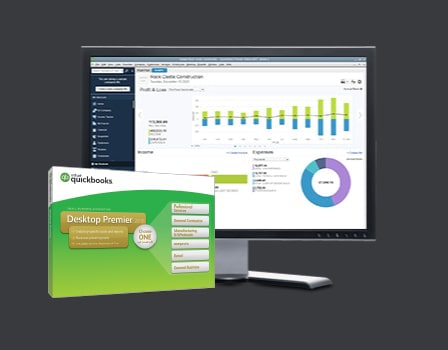 Let the experts manage your daily accounting and bookkeeping activities in the right way.
QuickBooks Desktop Support & Technical Help-Desk
What we cater?
We are a team of professionals, who cater the best possible services:
Bookkeeping services
With our Bookkeeping professionals and their services, you can get the access to easy-to-read reports and valuable insights, ultimately helping you in making smarter by business decisions
Payroll Services
We tailor our payroll services, as per the client needs. We will help you in paying your employees correctly, and would help you to ensure the deductions being processed properly
 Tax requirements
Business tax compliance can be a major concern for you? Not to worry, we can help you with your business tax compliance and advisory requirements, along with filing your federal taxes, running sales tax reports, and a lot more.
REQUEST A CALL BACK
Would you like to speak to one of our QuickBooks Pro advisor over the phone? Just submit your details and we'll be in touch shortly. You can also email us if you would prefer.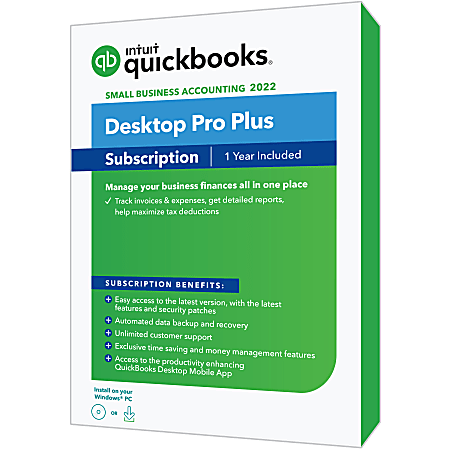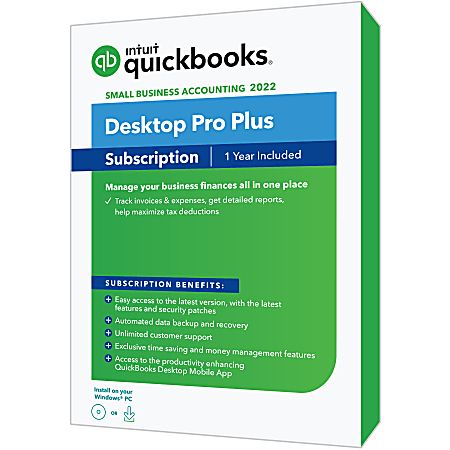 Why choose us?
Well, running a business isn't that easy, you might be pre-occupied in different tasks that require much more attention. In that case, you are left with a very less time to perform accounting activities on your own. Moreover, accounting and bookkeeping and other related tasks definitely needs professional knowledge. This is when, we can save you with our seamless accounting and bookkeeping services.
What makes us the right choice?
We work towards accelerating your success

Client satisfaction is what matters the most to us

Round the clock assistance is what we are known for

You need not to pay high for seamless services

Unlimited consultation
What Services We do Offer?
| | |
| --- | --- |
| Support for generating critical business reports. | Delivering prompt services |
| We are capable to fix all problems for QuickBooks Desktop | We Provide Support for QuickBooks Pro, Premier Installation errors |
| Support service for accountants. | Provide a complete guidance related to QuickBooks technical issue |
| Availability on a Live Chat, Email or a Call | Round the clock support available. |
| Accessible for 24*7*365 | Desired Support & Professional team |
| Enhanced Inventory troubleshooting service. | E-voicing support with your QuickBooks |
| We Provide Support for QuickBooks Installation, Re-installation, Upgradation and Data Migration. | Move QuickBooks Company Files to another system. (Windows or Mac). |
| We Provide Support for QuickBooks Unrecoverable Errors | Support for Customer Report of Charges and Payments in QuickBooks. |
| Troubleshoot your QB for downloaded transactions | Render a facility of remote session controller |
| Effective QuickBooks Help | Check and resolve printing problems. |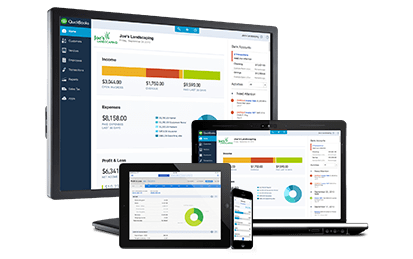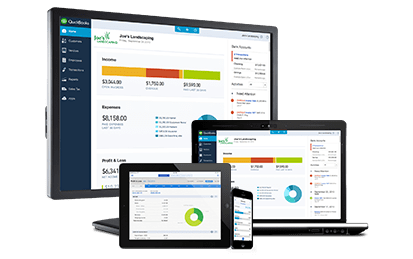 Manage Business Operation 24×7
QuickBooks is an application that you can operate from anywhere at any time. Thus, it provides the QB users a privilege to track the various business operation single handedly via single device like tablet, smartphones, desktop, or laptop. One of the QuickBooks greatest feature is – 'Remote Access'. It implies that the QuickBooks users can use the QB application on a remote access even if the actual device where the software installed remain in the workplace. Moreover, multiple users can work on the same file at the same time with the help of this feature.
If you are a new user, then you might encounter problem in accessing this utility. In such scenario, you need to seek for an expert to help you out…! Our professionals are ready to fix your QuickBooks associated issues if you are facing any of it at a fast pace. You can have words with our US based experts at their toll-free helpline number.
Choose Right Accounting Tool for Business
Both QuickBooks Pro & Premier serves small business houses that require less accounting & bookkeeping tasks. QB users can create, manage, maintain, and track financial data, reports, and invoices. With the help of these utility – you can reduce meaningless paperwork, efforts, and stress in the business entity. The basic difference between QuickBooks Pro & Premier is that – QB Pro come with 3 user edition while QuickBooks Premier come with 5 user edition. You can choose any of the software as per your business needs & size. In case, you seek consultation or support for the same – you can speak with our certified technicians. Our team of polite, proficient, and professional experts strive 24×7 to offer the best service to our premium clients globally.
Incredible Service at QuickBooks Support and Help Site
QuickBooks, normally shortened as QB, is a financial accounting & bookkeeping software application developed by Intuit. With the assistance of QuickBooks application, user can manage and maintain the track of the business purchase, income, sales, and expenses. Moreover, the user can also transfer, assign, and store the banking credit & debit credentials, sales and payments reports, create payrolls, store & protect the clients, suppliers, & vendor's data and much more. It is a ready to go application for a millions of companies across the world as it enables the users save not only their time and efforts but also resources. In order to avail the support service for the QB software, you must get in touch with the QuickBooks desktop support team anytime.
World is stepping very fast towards success and so is our approach to life. With this escalating necessity of attainment societies incline to discover automation systems in most of their work and one such assistance is delivered by experts. Our team at QuickBooks support team educates you to stay clear of the problems in a professional manner that arises in this astounding software. QB application has leveraged you in the form of numerous exuberant features. These features play very evident role in shaping your business from very initial point. Let's have a look on a few of the other the beneficial traits of this software.
For more queries, call us at QuickBooks Pro Support Number
The best way to know how to use QuickBooks Pro version on any desktop, feel free to connect our ProAdvisors at QuickBooks Pro Error Support & get an online guidance related to this software and solve such issues by remotely with asking client's permission. Our availability is for twenty-four hours and all days in a week.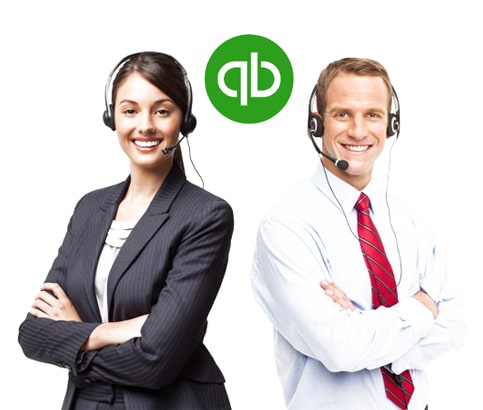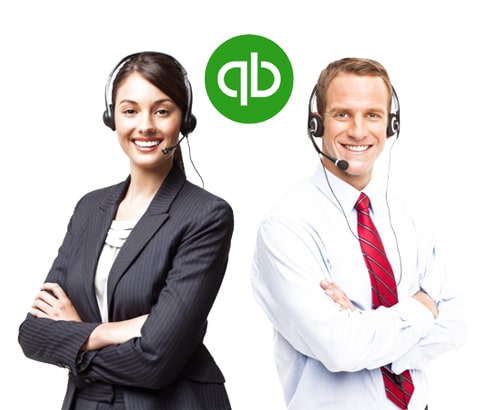 Frequently Asked Question
What is the System requirement for QuickBooks Online?
Recommended system requirements:
Windows PC:

 

1 GHz computer with 256 MB of RAM running Windows XP or later
Apple Mac:

 

Intel-based Mac running OS X 10.5 or later
Latest version of Internet Explorer, Firefox, Google Chrome or Safari for Mac
High-speed internet connection (DSL, cable, T1)
Can I add QB Online optional features later?
Sure, you can add any features to your QuickBooks Online service at any time such as QuickBooks Payroll and QuickBooks Payments (additional fees apply).
What is included in the QuickBooks Online subscription?
How do I pay my employees with Basic Payroll?
Just enter "Employees hours", and Basic Payroll will calculate paychecks, subtracting payroll taxes and deductions.
Then "Print paychecks" instantly or use our convenient Direct Deposit.
You can also "Pay groups of employees" on different days. For example, you may pay salaried employees monthly, while paying hourly employees every two weeks.
With Basic Payroll, can I pay employees using direct deposit?
You can deposit pay into U.S. bank accounts with Intuit's Direct Deposit. You can also deposit pay to Intuit Pay Cards (ATM/debit cards that don't require bank accounts). 
With our flexible Direct Deposit, you can add or remove an employee, or edit their banking information, anytime. You can also choose to pay some employees by direct deposit and others by check.
You must send Direct Deposit transactions to us by 5 pm (Pacific Time) two business banking days before the paycheck date. You can deposit paychecks into up to two different accounts per employee
Which federal and state payroll tax forms are included with Enhanced Payroll?
Enhanced Payroll completes these federal payroll tax forms for you: W-2, W-3, 940/Schedule A, 941/Schedule B, 944/945a, 943/943a, 1099-MISC and 1096.
Enhanced Payroll includes many state forms. For state forms not yet supported, we provide a State Tax Summary report with all the payroll data you need.
Can I switch to Enhanced Payroll mid-year?
Yes. But, if you've already paid employees this year, you'll need to enter your year-to-date payroll history, so our calculations are correct. Our step-by step guide can help you.
If you're paying employees for the first time this year, there's no payroll history to enter. So, it's easy to get started.
Can I get a copy of my data on my hard drive?
Yes, You have the option to download a copy of your data and keep it on your own computer (known as a local copy). This gives you the added comfort and control of storing the data yourself as well as having us back it up.
How do I share data with my accountant?
Can I install QuickBooks Enterprise on a Linux or Macintosh?
Do I switch from QuickBooks Desktop Enterprise to Online?
Can I pay contractors and produce 1099s with Enhanced Payroll?
Recent Posts
By Valencia
/ Last updated On : Sep 14, 2023
Intuit has already launched QuickBooks Desktop 2023 with new program-related products for its users. The new version has many new...
Read More


Need Help?
Contact our customer support team if you have any further questions. We are hear to help you out