Learn DIY troubleshooting methods to fix QuickBooks Point of Sale Error 176104
"Warning – 176104 QuickBooks Point of Sale is not activated on the server workstation".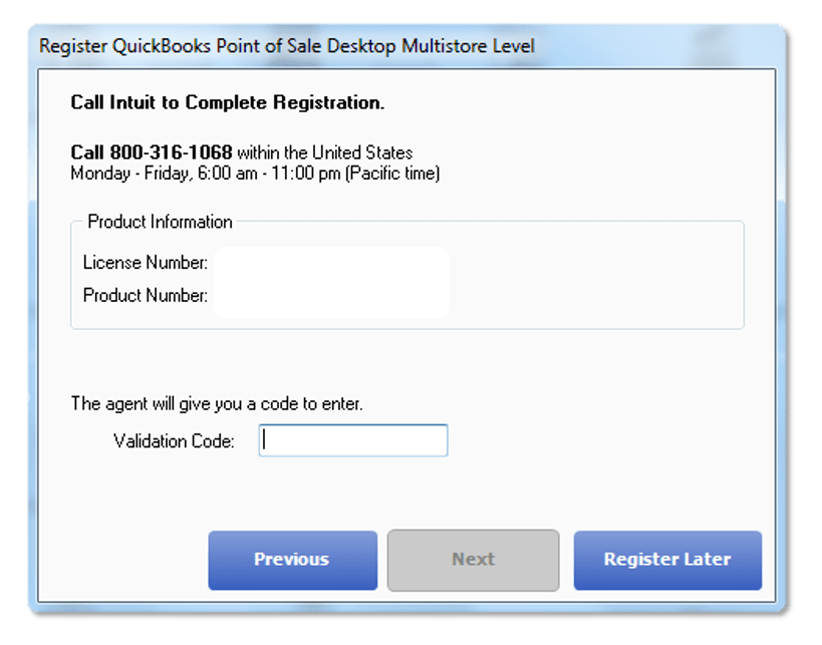 Have you received this error message on your computer screen? If yes, then read this blog post till the end and you'll learn about the causes and solutions of this error code.
You may receive this error code while opening QuickBooks POS on a client's system.
Similar Article: How to Fix QuickBooks error code 176109?
Causes of QuickBooks Point of Sale Error 176104
One or more of the following may trigger this issue.
The copy of Point of Sale on the server computer has not been registered.
The client copy of Point of Sale was not initiated before the server copy of Point of Sale when it was run for the first time.
The Intuit Entitlement Service has stopped working or not running properly.
Damaged Entitlement Client data files may be causing this error.
Your system firewall is blocking or restricting one or more Point of Sale files.
There may be network connectivity issues with your system.
Damaged or corrupt Point of Sale installation may be causing this error.
Now, when you know all the major reasons that may have caused POS error, let move to the solution part.
Solutions of QuickBooks Point of Sale Error 176104
Following are the quickest methods in order to troubleshoot the QuickBooks POS error code 176104:
Solution 1: Update QuickBooks Point of Sale
First of all, Update your QuickBooks desktop to the latest release version.
Exit the Update screen.
Follow the path: Help > check for software,
Let POS update.
Solution 2: Register QuickBooks Point of Sale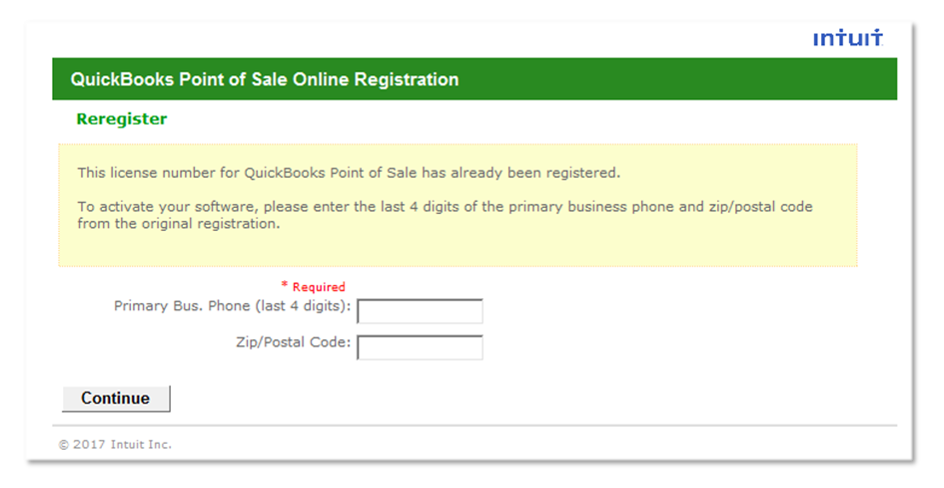 Follow the path: Help > Registration > Register QuickBooks desktop.
Register QB Point of Sale.
Start the "Server copy" of Point of Sale and then restart the Client copy of POS.
You may also like: How to fix QuickBooks Company File Error 6189?
Solution 3: Check if all POS services are functioning correctly
Open Run Window (press Windows + R keys).
Type "services.msc" in the search box
Search and find "vxx" and then double click to open the service.
If the service has stopped – then click "Start" and change the status to started.
If the vxx service is already running, press "Stop" and start the service again.
Press OK button.
Close the window.
Now, Open QB POS again and see if the issue is gone.
Solution 4: Repair Entitlement client data files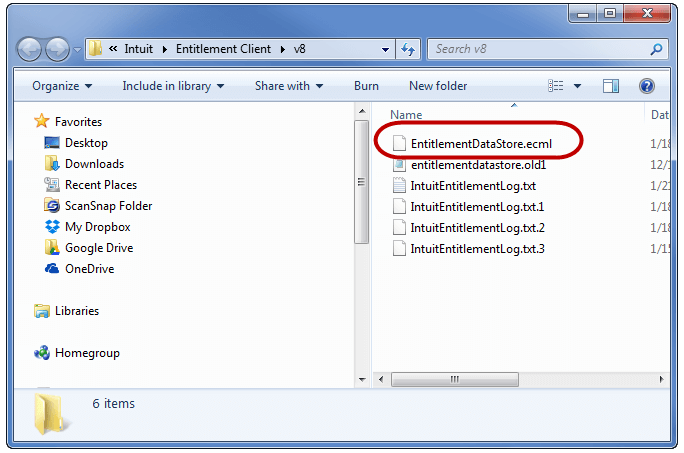 Open C drive on your system
For Windows 8, 7 and Vista: C:\ProgramData\Intuit\Entitlement Client\vx.x
For Windows XP: C:\Documents and then Settings\All Users\Application Data\Intuit\Entitlement Client\vx.x
Select all files by clicking CTRL + A keys and press Delete.
Now open QuickBooks Point of Sale again and complete the registration process.
Read Also: How to Resolve QuickBooks error code 77?
Solution 5: "Configure Windows Firewall" on client as well as server computers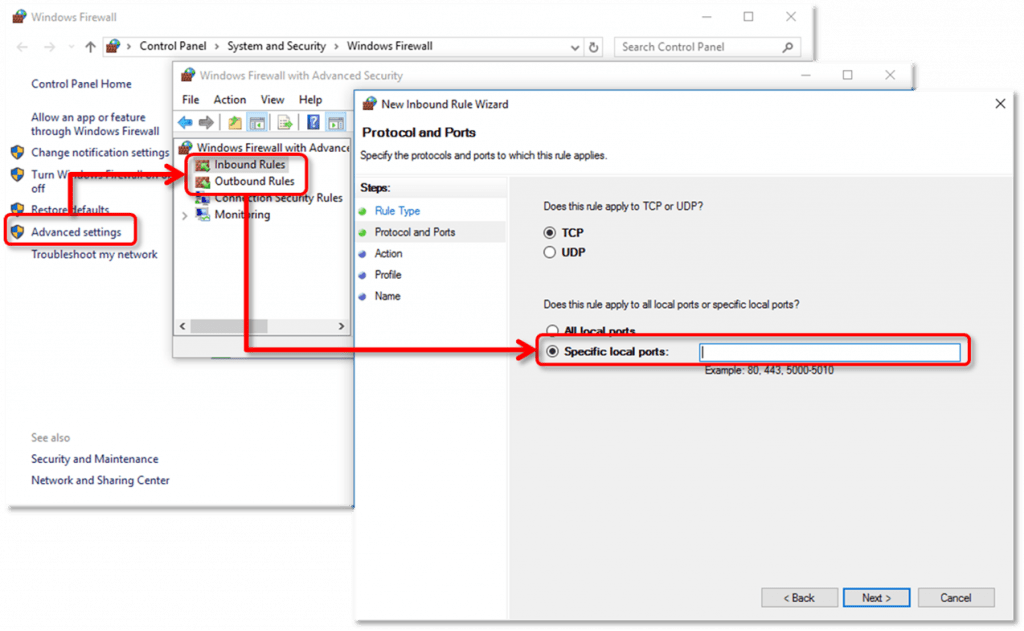 Use Point of Sale firewall configuration files, ports, and paths.
After the configuration of Firewall is over, Windows firewall will open POS again.
Solution 6: Re-install of Point of Sale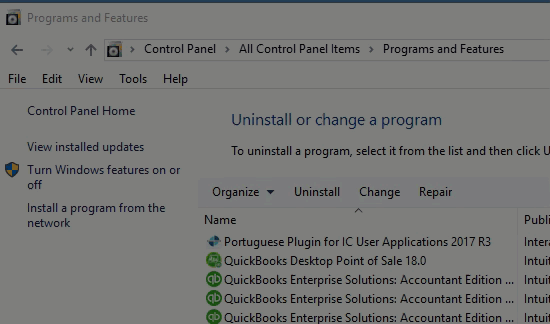 If none of the above-mentioned steps work, uninstall and re-install QB Point of Sales.
Uninstall QuickBooks Point of Sale: Control Panel > Programs & Features > Uninstall a Program.
Click on POS then Uninstall and then follow prompts.
Rename all Point Sale Files (put OLD at the end of the file names).
Reinstall Point of Sale.
See Also: How to troubleshoot QuickBooks error code 6177, 0?
Winding Up!
We hope that the solutions, as mentioned above, help you fix QuickBooks Point of Sale 176104 error. In case the issue persists or reappears – you can contact our 24×7 QuickBooks support team at 1-888-351-0999 for advanced solutions.
Related Posts