Learn how you can locate missing transaction in QuickBooks in four simple steps
Even though QuickBooks desktop is an advanced and competent software, its users sometimes find themselves in a fix. One issue that can really leave you scratching your head is locating missing transactions in QuickBooks Desktop. But, if you know where and how to look, you may find them without much too much trouble. If you own a business or work as an accountant and maintaining the financial records of your organization is your responsibility, this blog post will help you find the transactions that have been lost or misplaced for any reason.
Read Also: Fix QuickBooks is Unable to Send your Emails to Outlook Error
Four Steps to find any missing transactions in QuickBooks
The following four steps will help you find transactions have been misplaced for any reason:
Check the Audit Report
Check the company file
If Applicable, check Condense Information
Recreate missing transactions if lost
Now, since we know the four steps you have to perform to find the missing transactions in QuickBooks desktop, let's learn about them in details.
You may also like: How to Resolve QuickBooks Error 6000?
Check the Audit report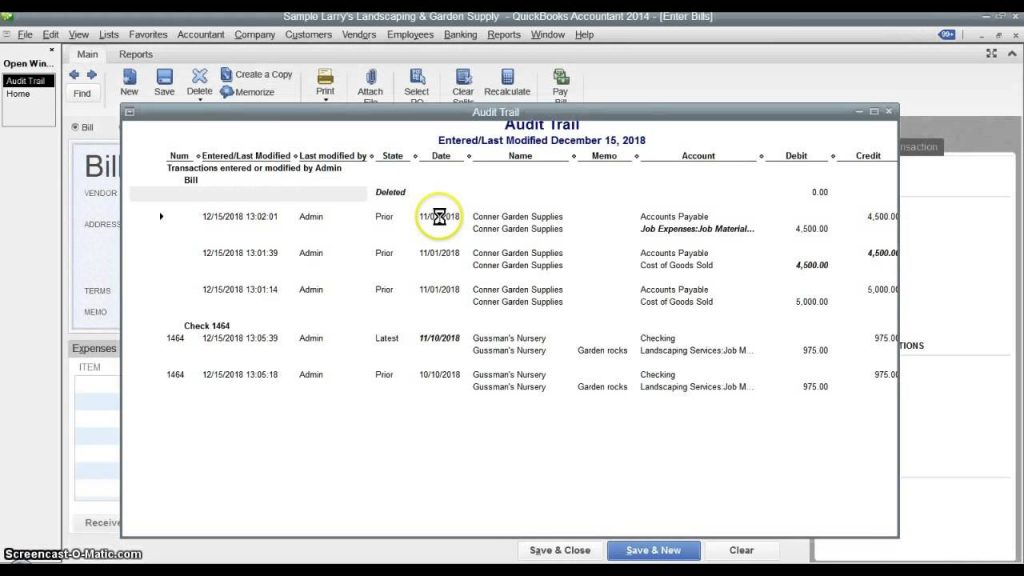 You can start by running the audit trail QuickBooks report where you can see all transactional reports. It also enables you to find misplaced and deleted transactions. The software allows you to change or modify product details, company details and payroll system. This report lets you spot some advanced features to find deleted data of recorded transactions and you can as well highlight them. If a modification or data change of any sort is displayed for any particular segment.
Let's understand it with an example – In your company file, the value of a product can be changed by substituting the old products with new products. It can be easily recognized as the values appear in bold format.
In order to access the audit trail report you will have to go to the reports menu by selecting accounting followed by taxes option. Next, you will find the audit trail option where you do certain customization in your report with the assistance of transaction date, transaction type, transaction name, etc. With the help of this feature, you can even make changes in large data and change them into your desired format.
You may also read: Fix a subscription error in QuickBooks Desktop
Check the Company File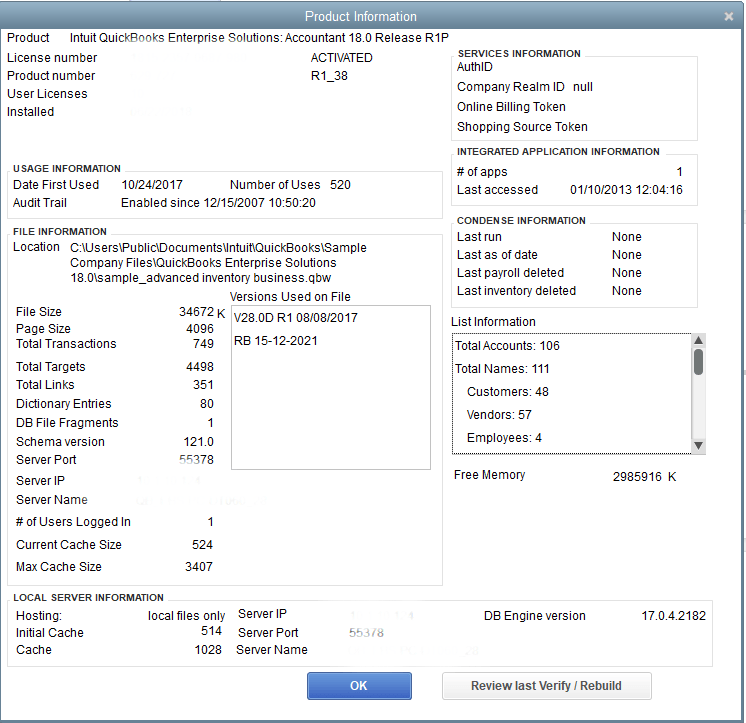 Your company file may consist of plenty of data and at times it may be hard to find a particular transaction. Although, if your approach is correct and you are aware of the process, locating the transaction can be very easy. Also, the process may get complicated if you own multiple companies. If that's the case, press F2 key on your keyboard and the entire detail will open up in front of you with files and product details and software versions. Select the right file and retrieve the missing transaction.
Read also: How to resolve QuickBooks Error Code 3180?
Condense Information (if applicable)
A major feature in QuickBooks accounting software, Condense Information can help you remove unnecessary information from an existing company file and trim down the size of the file along with unwanted financial transaction for a particular date. It allows you to select a date range to delete or keep data from a file. Thus, you can check condense information to see if the transaction you may be looking for has been deleted.
Re-Enter the Missing Transaction
If the steps mentioned-above do not work, you may have to re-enter the transaction. While re-entering the transaction, however, you should make sure that you are not creating a duplicate entry or you may end up affecting balance I your account.
See Also: Fix Error: Your system has only xxxMB of free memory
Winding Up!
We hope that this article helps you locate your missing transactions in QuickBooks desktop. In case you have any more questions or you are unable to locate your missing transactions, you can reach our 24×7 QuickBooks Support Team at 1-888-351-0999 for help.
Related Posts