Learn how you can fix QuickBooks Error Code 1311 like a Pro and also prevent to repeating the future
QuickBooks Desktop with its multiple functionalities is a highly recommended accounting software for small- and mid-sized companies. The software assists business owners to comprehend their overall financial status. Among the many features that enable users to do so is being able to export the financial statement designer to MS Excel worksheet. While this feature makes the tasks of users easy and consumes less time, QuickBooks sometimes receives QuickBooks error code 1311 at the time of exporting the financial details to the excel file. Also, the same error may arise while installing QuickBooks desktop application through a CD.
You may see the following QuickBooks Error 1311 message on your computer screen:
Error 1311: "Source file not found: D:\ZF561407.CAB. Verify that the file exists and that you can access it.
Or
QuickBooks Error 1311: "Source file not found (name of the file). Check that file exists and that is accessible to you."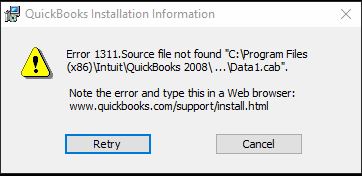 This article consists of some of the most dependable ways to fix QuickBooks error code 1311. We recommend you to go through the complete article to have a better understanding of the reasons for the error and its troubleshooting. However, if you need instant help to troubleshoot this error with the help of experts then you may go with our QuickBooks desktop support team at 1-888-351-0999.
Related article: Resolve QuickBooks has stopped working problem?
Reasons behind QuickBooks Error code 1311
QuickBooks installation file may be damaged or corrupt.
The Microsoft Office package installed on your Windows computer is damaged.
QuickBooks Desktop application and the MS Office version on your system are not compatible with each other.
There may be an issue in installation CD or the CD-ROM drive.
Steps to Fix QuickBooks error code 1311
Below we have shared 3 easy hacks to resolve QuickBooks error code 1311:
Step 1: Perform QuickBooks installation from the local storage of your computer
Insert the QuickBooks installation CD in the CD-ROM drive
Wait for auto run to Start and open QuickBooks installation window then press Quit at the lower right corner.
Right click on the Windows Desktop where there are no icons and select New option and then Folder.
Give this folder QuickBooks Installation a name and open Windows File Manager.
Next, open the CD-ROM drive and select everything by pressing Ctrl + A keys.
Copy all the selected files (press Ctrl + C keys or do a right click and select copy) and go back to the new folder created on the desktop.
Go inside the folder and Paste (Ctrl + V) the files.
Once all the files are copied to the new folder, attempt to installing QuickBooks once again from this new location of the installation files.
In case an error appears while you copy the files, then your installation CD is damaged and you would require a new CD for installing QuickBooks accounting software.
You might also like: How to fix QuickBooks error code 15215?
Step 2: Restrict CD ROM access to local users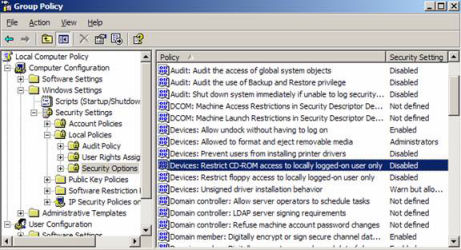 Open Run command by pressing Windows + R keys on keyboard and type Control Panel in the search box and hit Enter key.
Choose Administrative Tools and tap on the list to get the Local Security Policy option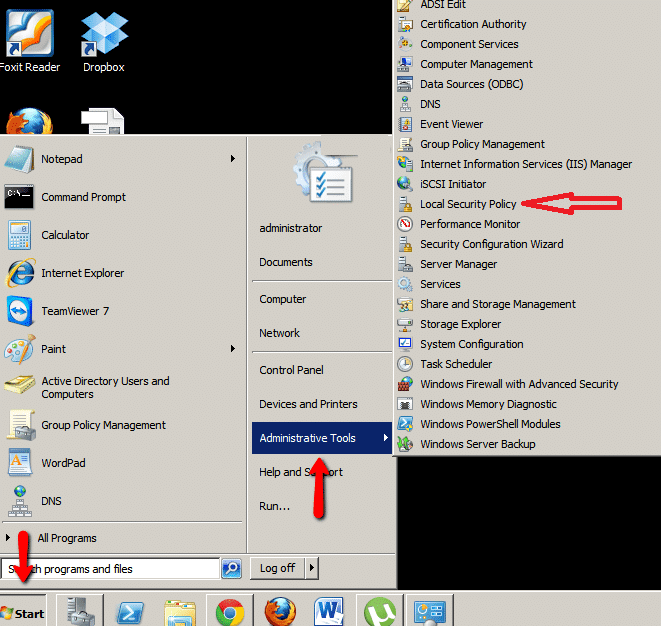 Next, select the Local Policy Folder by opening the list.
Select the Security Options and then the MS Windows version in your computer.
Tap on Restrict CD-ROM access to local users only option and click Exit option.
You must be using MS Office 2000 or later versions as QuickBooks Financial Reports do not support earlier versions.
See also: QuickBooks Desktop Doesn't Start
Step 3: Check for Compatibility issues between Microsoft Office and QuickBooks
Open Run command by pressing Windows and R keys and type Control Panel.
Press OK button or hit Enter and choose to Add or Remove Programs
Double click on Microsoft Office in the list and select Repair to fix any installation errors.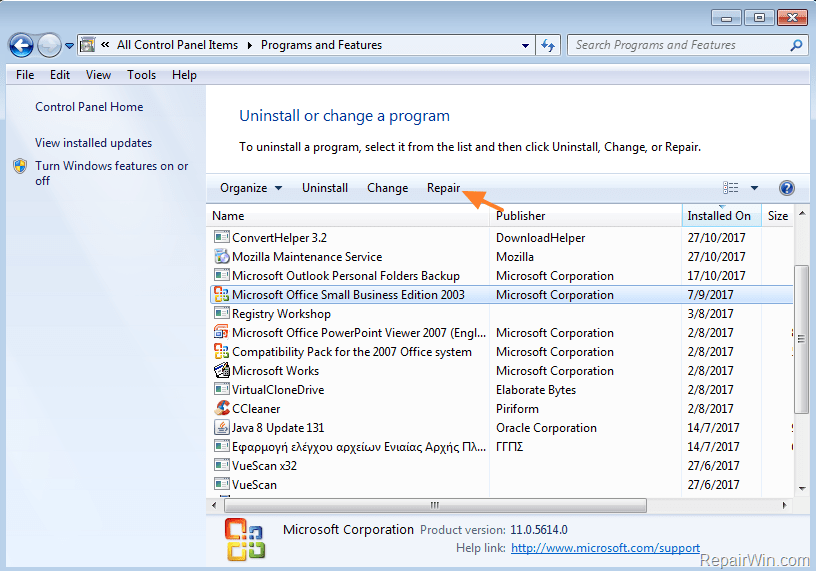 You might also like: How to fix QuickBooks error code 9000?
Winding Up!
By following the troubleshooting steps provided in this article, you will be able to successfully fix QuickBooks Error Code 1311. In case the issue persists, for any reason, contact our 24×7 QuickBooks premier support team at 1-888-351-0999 and we will glad to provide you with a precise solution of the error.
Related Posts