Automated Features in QuickBooks Desktop 2021
Intuit launched QuickBooks Desktop 2021 in September 2020. The new version of the accounting software is consists of many new and updated features, such as:
Improvements to bank feeds
Automated Receipt Management
Automated Payment Reminders
Advanced Inventory Improvements
You may also read: How to Fix QuickBooks Error Code 12029?
QuickBooks Desktop 2021: New and improved features
In this article, however, we will be discussing some of the major automated features that can be highly useful for your business.
Automated Statements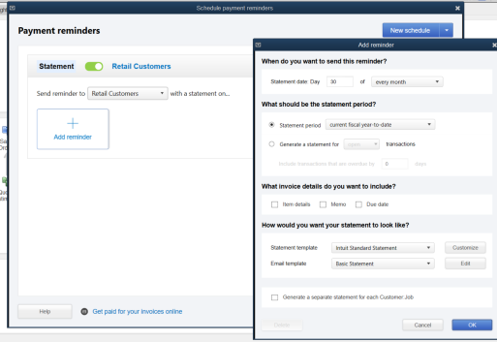 Using this feature, you can schedule statements for your clients and notify them about their unpaid invoices. The statements will also have a payment link that will make it easier for your customers to make payments to you.
Benefits
Automating statements for your customer (s) as per their requirement will be time-saving for both of you
The link in the statement will help your customers quickly and you would receive payments for your unpaid invoices faster
You can review statements before sending them to your clients and avoid making errors
Your customers will automatically be reminded of the due payments and you will save time on following up with your customers.
You can customize reminders for your customers and maintain a healthy business relationship.
Also See: What are the steps to fix QuickBooks Error code 1321?
Streamlined Bank Feeds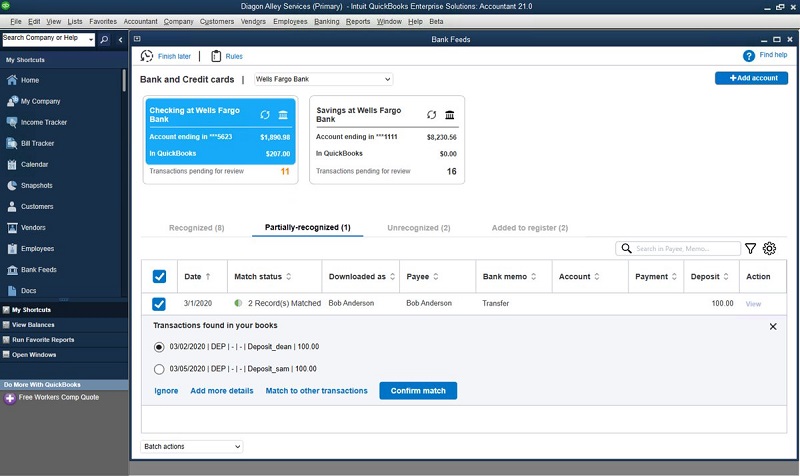 Keeping track of your banking transactions can be time-consuming. Therefore, this new QuickBooks Desktop 2021 feature can be massively useful for you. You can automatically categorize your bank transactions with all the essential details with the use of enhanced editing and improved matching rules.
Benefits
Faster importing of bank feeds through automatic batch-editing and categorizing your bank transactions by accounts, classes and payees.
Better and superior data integrity with improved matching and less manual entry.
More flexibility and efficiency with improved rules allowing you quickly search for and define the categorization criteria.
Quickly review, find and fix transaction-related discrepancies.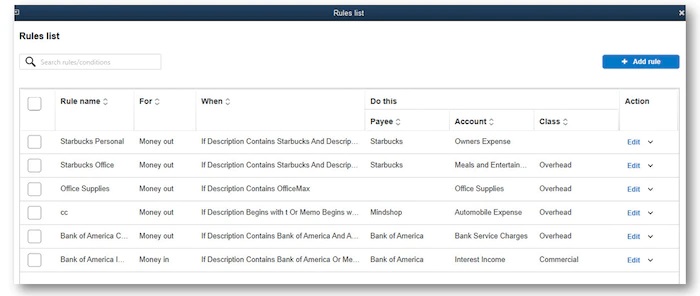 See Also: How to Tackle with Subscription Error in QuickBooks Desktop?
Automated Receipt Management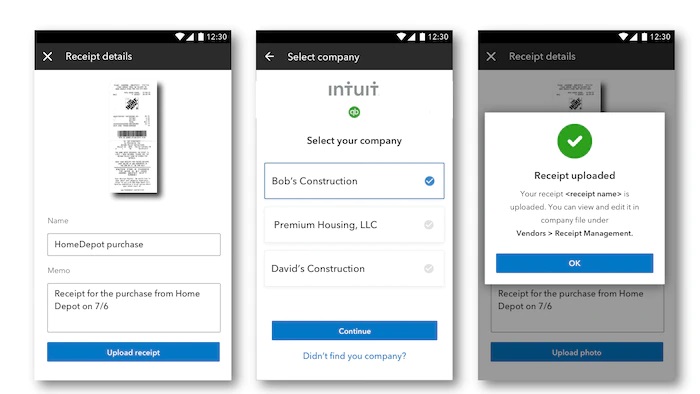 A new feature introduced in QuickBooks Desktop 2021, Automated Receipt Management, makes it easier for you to enter your expense receipt easier and faster. It enables you to share access with multiple users for uploading expense receipts to QuickBooks via mobile app or computer.
Benefits
Take an image immediately through your mobile phone.
Now you can store the digital copies of receipts in your computer.
Forget manual data entry and adopt to import bank feeds faster by automatically categorizing or batch-editing your bank transactions by accounts, classes and payees.
Create categorized receipt expense entries (photograph, import and review) automatically through the QuickBooks Desktop Mobile App.
Stay organized by attaching images of digital receipts to expense transactions for audit trails.
Quickly and easily categorize and record multiple receipt transactions accurately.
Easier and more efficient review process than earlier.
You may also like: How to Fix QuickBooks Error Code 3371?
Data Level Permission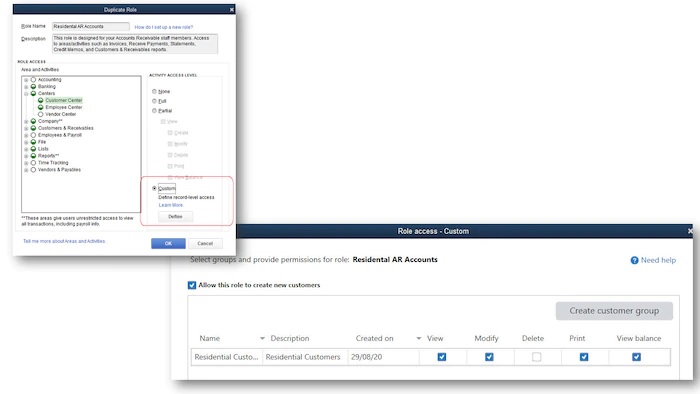 Another new feature, Data level permissions in QuickBooks Enterprise 21.0 gives your users restricted access to data. As an admin, you can even create users and roles with access permissions at a record-level for customers and vendors.
Benefits
Limit access for other users to improve security and confidentiality of your confidential data, transactions and reports.
Increase your organization's productivity by improving how you delegate user permissions.
Avoid unnecessary work by grant granular permissions to other users.
Get quick access to Inventory Stock Status by Item and Inventory valuation summary and other reports.
Customize access for users to view, edit or delete customers and data.
Include sales prices and offer greater pricing visibility to your customers and employees.
Give enhanced shopping experience to your customers by giving them important pricing information for each inventory item.
Set up landed cost accounts as "COGS" or "Other current assets" and gain more work flexibility.
Get precise landed cost for old item bills from closed accounting periods.
Magnify visibility into alternate vendors by listing them in key inventory reports.
Assess alternate vendors via frequently used reports.
Create Rule Based Customer Groups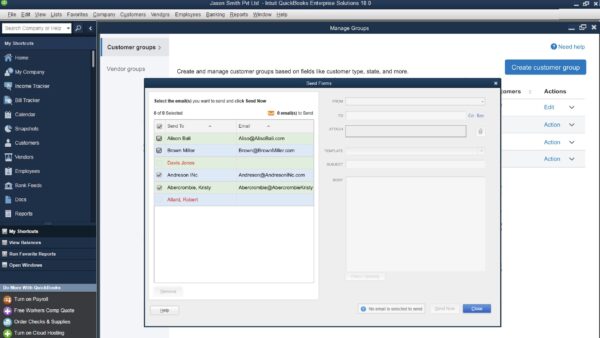 Creating rule based customer groups will let you find all customers on criteria like customer type, location, status, balance, etc. You can easily manage and use them across multiple QuickBooks Desktop features.
Benefits
Add or remove customers automatically from group based on pre-defined conditions and enhance your customer management, insights and communication.
Gain a stronger hold on your data by creating customer groups and contact or manage your customers separately whenever as per your convenience.
Get improved access into customer type, status, location and balances.
You may also like: How to Resolve QuickBooks Error 6000?
Payroll Liability Reminders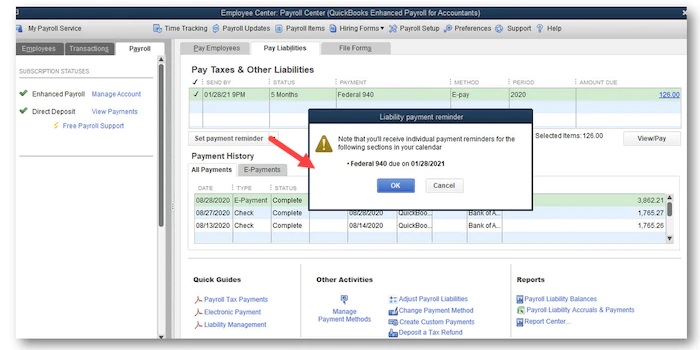 If you own a small business, this feature will help you create calendar notices so that you stay on top of your upcoming payroll tax and liability payments.
Benefits
Stay updated with reminders on your phone and laptop about the liability payments deadline.
Stay on top of your bills and liabilities and never miss your payments.
Track the deadlines for different liabilities and get timely reminders.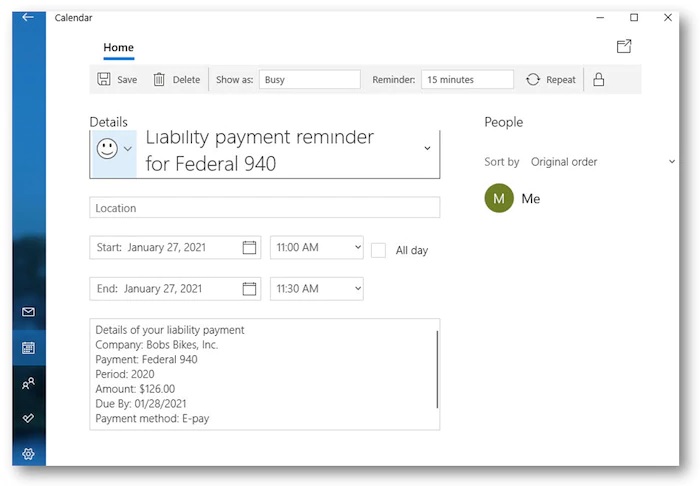 Read Also: How to Fix QuickBooks Error Code 1601?
Customized Payment Receipts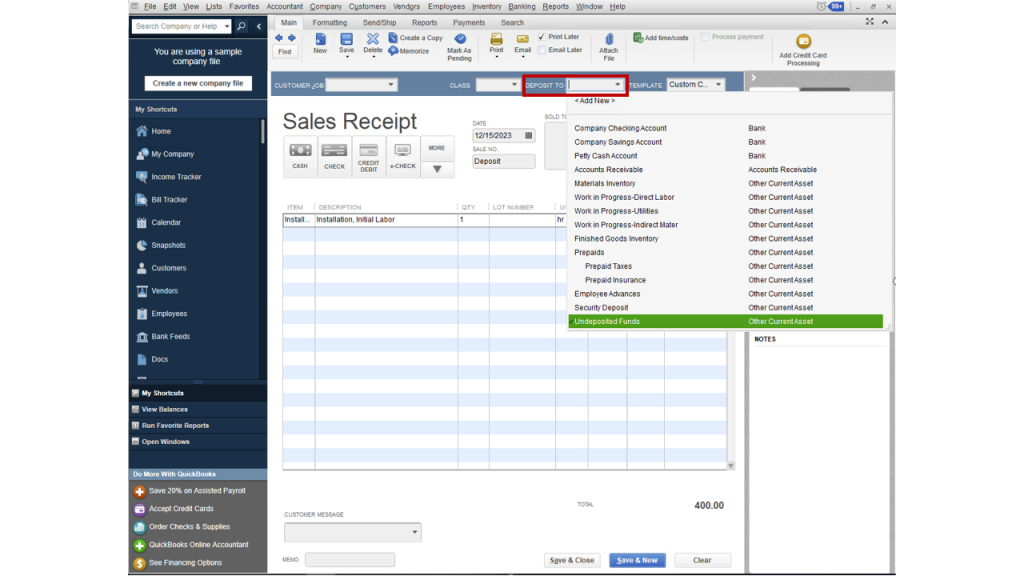 Now get a consistent, more professional look across all of their customer's communications with this feature available on QuickBooks Desktop 2021.
Benefits
Send your customers detailed, customized and professional-looking payments receipts with all the relevant information fields.
Use customization similar to customization capabilities already available with QB Desktop without a lot of relearning.
Get a default template for payment receipt and override the same in the customer payments screen howsoever you want.
Create and Reuse Email Templates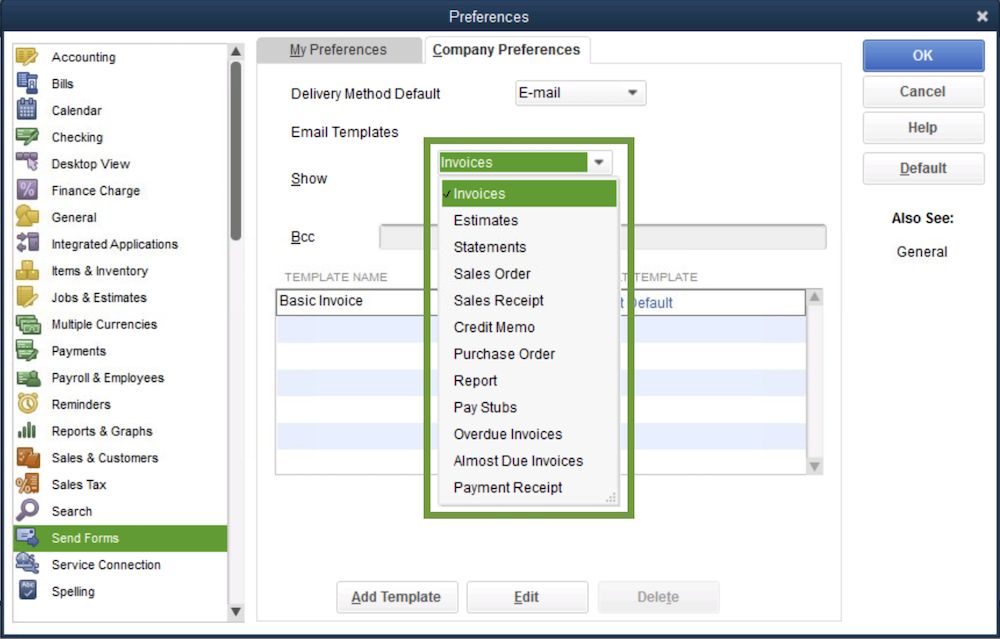 Now you can create and reuse different email templates for communications with your customers.
Benefits
Easily create, save and reuse email templates.
Get improved accuracy in your customer emails by reviewing PDF attachments before sending them.
Winding Up!
We hope that this article gives you enough details about the newly added features in QuickBooks Desktop 2021 and their benefits. If you need more details or require assistance with any issue related to QuickBooks Desktop, you can contact our QuickBooks premier support team at 1-888-351-0999.
Related Posts