Upgraded to Windows 10? Know about all Compatible QuickBooks Versions
Small and mid-sized business owners across the globe rely on QuickBooks for managing their bookkeeping and financial activities. The software assists business owners in performing tasks such as making payments, creating invoices, paying bills, tracking expenses and more with the utmost ease. It saves time and makes almost zero errors. Though, in order to make the most of this robust software, you must make sure that it's compatible with your Windows computer.
Microsoft has lately released Windows 10. It's, however, not necessary for you to update your windows as it's optional. But if you have already updated the recently introduced windows version or bought a new computer with inbuilt Windows 10, make sure your QuickBooks faces no compatible issue.
In this post, we have discussed about the versions of QuickBooks that are supported in Windows 10. So keep reading on! Or you can also get in touch with our QuickBooks support team via our toll-free number i.e. 1-888-351-0999. Contacting our experts and certified accounting professionals will help you in finding out whether your QuickBooks version will work with Windows 10 or not.
You may also read: How to Fix QuickBooks error code 80029c4a?
New Updated & Features in QuickBooks Versions on Windows 10
The start menu in the updated Windows version looks similar to the start menu in Windows 7.
The latest Windows release includes virtual desktop (also called the task switcher).
Windows 10 consists of a new version of the .Net framework (4.6).
While you can still use Internet Explorer 11 with Windows 10, it also features a new browser called EDGE.
The Windows 10 user gets more control over optional updates
WSL 2 with a linux kernel
Disk type and GPU temperature in the task manager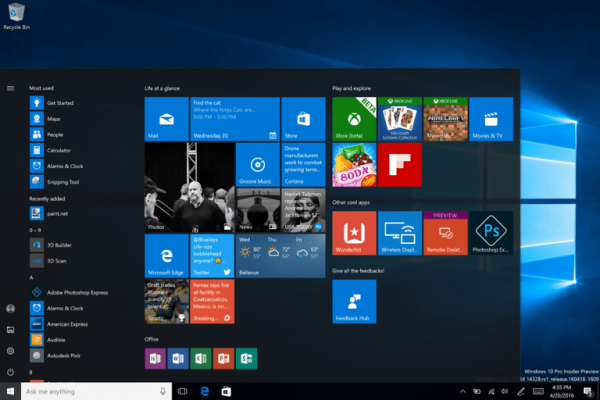 Read Also: How to resolve QuickBooks Error code 7010?
Supported Versions of QuickBooks that are Compatible on Windows 10
Checkout all the QuickBooks versions that are compatible with MS Windows 10.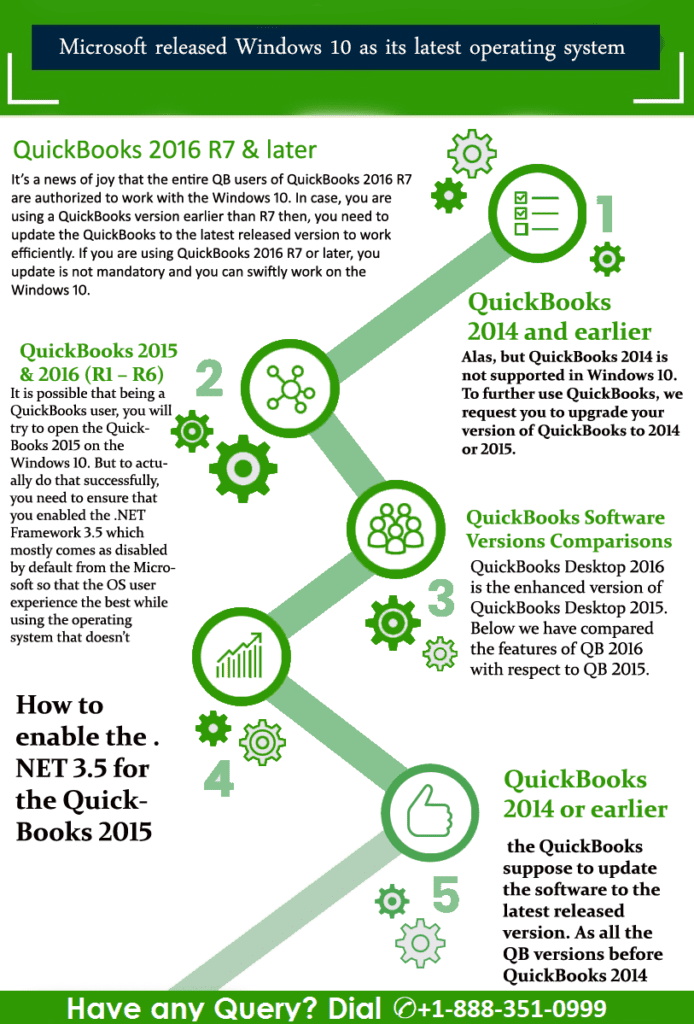 See this Also: How to troubleshoot QuickBooks Error 12029?
Steps to Check your Windows 10 version
To check the version as well as other specifications of your Windows 10 version: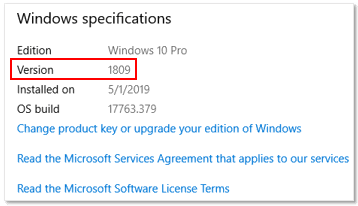 The very first step is to navigate to the Start menu and then type About your PC.
This will bring up a few option on your desktop screen. And then, select About your PC option, and then scroll down to find your version number.
After the user is having the version number, look below to see which is certified to work with QuickBooks Desktop.
Windows 10 version 1809 (latest): It should be noted that QuickBooks desktop 2020 is certified to work without any issue on Windows 10 version 1809. However, desktop 2018-2019 are not certified completely yet. But there are no major issues identified yet related to using Windows 10, so the user might not face any difficulty.
Windows 10 version 1803: Talking about this version, QuickBooks desktop 2018-2020 aren't fully certified to work properly on version 1803 of Windows 10
Windows 10 version 1709: QuickBooks Desktop 2018-2020 are completely certified to work on Windows 10 version 1709
Windows 10 version 1507, 1511, 1607, and 1703: In case the user is making use of Home or Pro versions of Windows 10 1507, 1511, 1607, and 1703, it is recommended to update to the latest release of Windows 10. It should be noted that Microsoft has already discontinued support for these versions. For further details, Windows life-cycle fact sheet should be consulted.
One important point to note here is that if you need to rollback a recent upgrade of Windows 10, the steps to recover or restore the previous version of Windows using the Rollback feature from Microsoft Help can be seen. The user is recommended to ask help from an IT professional before making any changes to the Windows operating system.
Read Also: Solve QuickBooks has stopped working or not responding issues
QuickBooks Desktop 2016 Release 7 and later
QB Desktop 2016 R7 and higher versions are compatible with MS Windows 10. If you are using QuickBooks 2016 released before R7, update your QuickBooks to the latest version to work with Windows 10 and avoid facing any issue. In case you have QuickBooks 2016 R7 or later versions, you would not require any update and you can easily work on Windows 10. Thus, if you are using the QuickBooks desktop 2016 Release 7, then it will not face any compatibility issues with Windows.
QuickBooks Desktop 2015 and 2016 (Release 1 to Release 6)
Experts at Intuit perform frequent tests on QuickBooks Desktop software to ensure its performance and keep introducing new updates for updated Windows versions. This practice ensures that appropriate and supported components are not missing. We have learned that .Net framework 3.5 is an imperative component for QB 2015 to work with Windows 10. The said framework gets automatically gets updated to a higher version when you install Windows 10 updates.
QuickBooks desktop 2015 version faces compatibility issues with Windows 10 when .Net framework is missing or disabled. Similar conditions apply to the lower versions too. Therefore, you must enable .Net framework 3.5 to ensure QuickBooks Desktop 2015 works fine with Windows 10.
You might also like: Resolve QuickBooks Update Error Code 12031?
How to Enable .NET 3.5 for QuickBooks 2015?
Click 'Start' key on the keyboard or screen and then Press Windows+R keys together to open Run command.
After that type Control panel then choose OK button.
After that choose Uninstall a Program and then 'Turn Windows features On or Off.'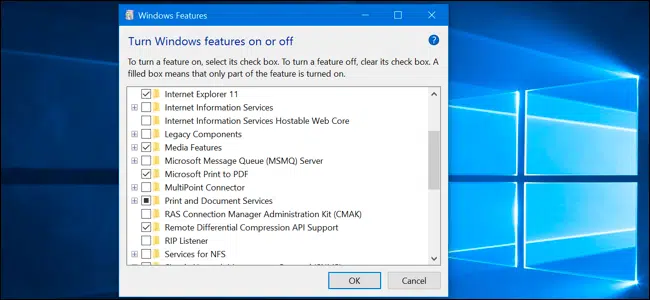 Find '.NET Framework 3.5' on the next window and make sure that the option is enabled.

If the option is disabled, click on the "Checkbox" and enable it.
In case it is already checked then choose Cancel option.

Restart your computer.
QuickBooks Desktop 2014 and Earlier
We have learned that QB 2014 and earlier versions are not supported on Windows 10. QuickBooks Error 15271 is among the most frequent errors reported by QB 2014 users. In simple words, the QuickBooks desktop and earlier versions will face compatibility issues. If you are using QB 2014 or an earlier version, update your QuickBooks and avoid such errors.
Read Also: How to Set up Multi-User Network in QuickBooks desktop?
Which Windows 10 version works best with QuickBooks desktop?
Windows 10 version 1809: QuickBooks desktop 2020 is certified to work with this version of Windows 10, but the 2017-2019 version might trouble the users
Windows 10 version 1803: This version support 2017-2020 versions of QuickBooks and might not come up with any problem
Windows 10 version 1709: The 1709 version of Windows 10 supports 2017-2020 versions of QuickBooks
WIndows 10 other versions: In case of versions other than the above-mentioned ones, the user should update it to the latest one.
See Also: Easy way to resolve QuickBooks validation code issues
Conclusion!
We hope you find this article informative and helpful to know the QuickBooks desktop compatibility with Windows 10. If you have any questions or you need any help then you can consult with our accounting experts today. We are a team of experienced accounting experts.
If you have any query or question related to this issue or any other, you can call our 24×7 QuickBooks pro support line i.e. +1-888-351-0999. Our QuickBooks support team will ensure to provide the best possible support services round the clock.
Related Posts